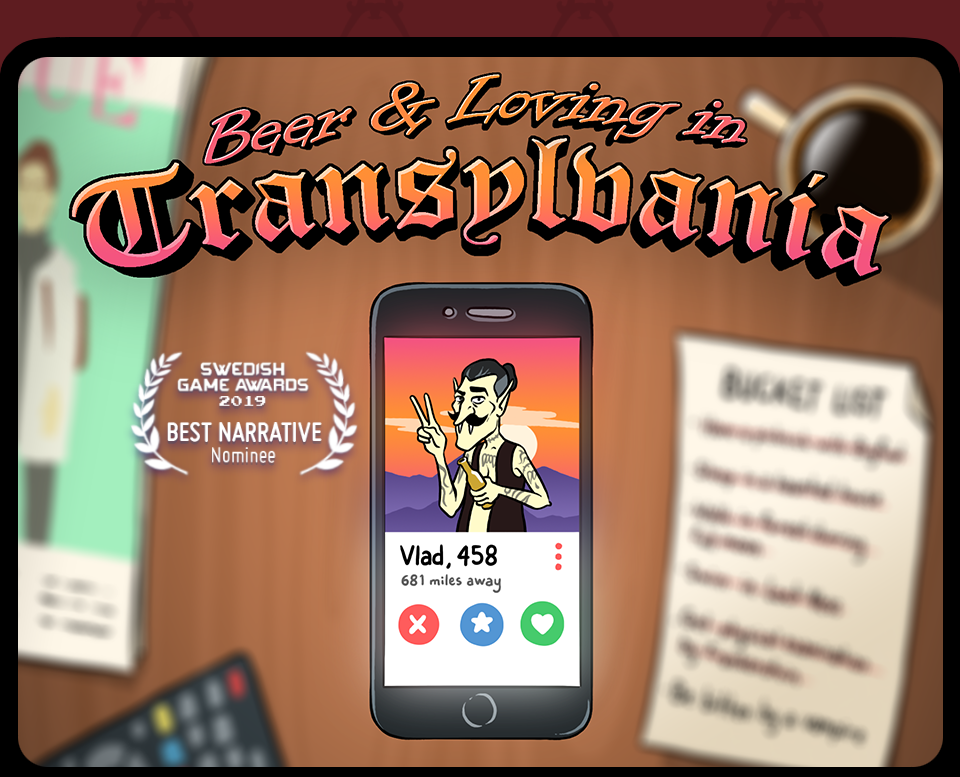 Beer and Loving in Transylvania
After obsessing over vampires you finally get your dream date.
You travel to Transylvania to meet up with your Tinder match – Vlad. But he'd rather drink beer than your juicy veins.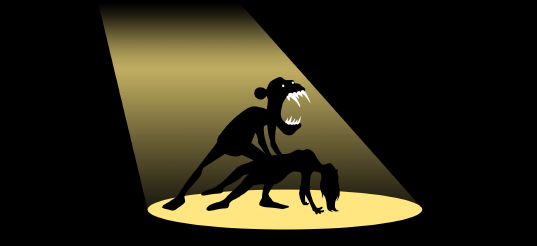 Like many people in this modern world, you struggle to find love… or at least someone to fit your vampire fetish. After many months of sifting through boring people on the world's most popular dating app you finally get a perfect match in Vlad, an incredibly handsome fellow from eastern Europe.
It's a bit far away to travel to another continent to find love, but that's the kind of story you tell your grandchildren, right? Why haven't I packed my bags already? He is The One. I can feel it in my veins!



Beer and Loving in Transylvania is a point and click game in the vein of the comically absurd adventure games of the 90's, where a puzzle solution might involve two of the strangest things you can find laying around in Vlad's medieval castle-turned-penthouse.
In order to reach the strong arms of your Transylvanian Tarzan you find yourself bartending hung over bats, rummaging through the castle's underground laboratory and digging for secrets in Vlad's torture chamber (which nowadays of course is used as a yoga room).
Created as a school project at The Game Assembly
during 8 weeks half-time (4 hours a day).

Download
Download
BeerAndLovingInTransylvania_installer.exe
294 MB
Comments
Log in with itch.io to leave a comment.
That was a lot shorter than I thought, but super super fun! Really loved the comedy and the art.